Memorials » Stark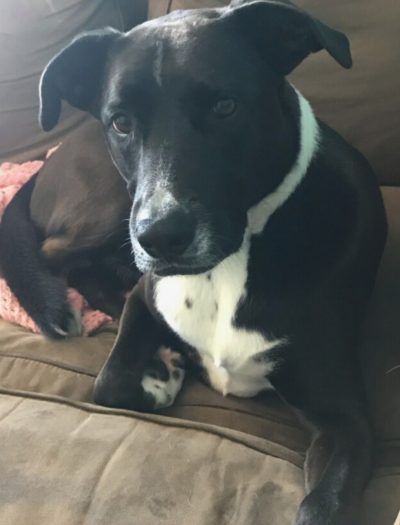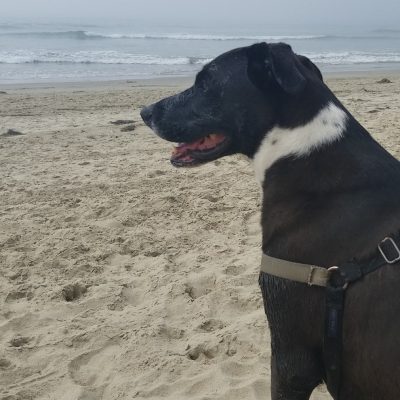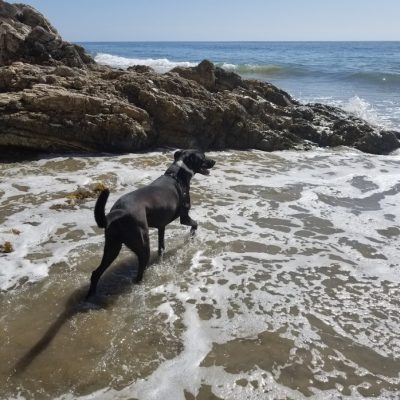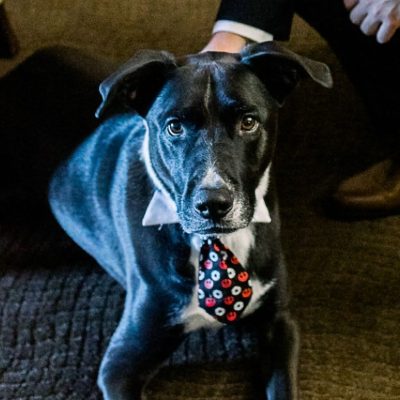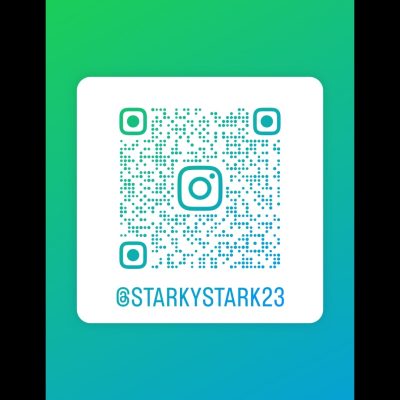 Stark Viewed 1256 times
February 15, 2013 – April 18, 2023

Print Friendly Version
Check your settings when you are happy with your print preview press the print icon below.
Show Obituaries Show Guestbook Show Photos QR Code

Print
Share your Memorial with Family & Friends
Memorial
From the moment I saw him in the Petco parking lot in Anaheim CA 6/22/2013 I knew he was mine. He wasn't vivacious or energetic or particularly loving or caring at all. But he sure was cute. His general lack of caring for attention was probably due partly to his personality and partly to the undiscovered case of Parvo he had contracted. He did seem to be curious about new people, but only from a distance. The volunteer noticed me watching the pup and suggest I take him on a walk. With leash in hand, we were off. He didn't care to socialize with other dogs or interact with other people. He liked to keep to himself and I knew we'd get along. His name had already been decided. His distinguished coloring and noble posture were a perfect fit. He would be my Stark. Preparation began in anticipation of his arrival. I'll always remember the owner of the dog rescue awaiting with a calm, curious puppy under a tree on a park bench that warm day in late June. Although he was young (4 months was the estimate) he was somewhat large, long skinny legs, broad shoulders and BIG paws which would be a sign of things to come. We were off in my truck, on our way to his forever home. I say forever home, realizing it was only the first of 4 homes where he would live. As the saying goes, home is where the heart is, and he always had my heart, therfore, together we would always be at home. He began to explore the premises, and went for his first walk. I'll never forget the first time he was allowed off the leash and attempted to run to me, his feet were so big and his puppy coordination so limited, he tumbled over in excitement and I was so worried he'd broken every bone in his body. He was fine. Later that night he displayed signs of sickness. He had Parvo and it looked grim. Luckily, being the strong, resilient dog he is, Stark pulled through and the fireworks of the 4th of July rang in his return home from a few days in the pet hospital. He made a great recovery. Restricted to the backyard, he made it his domain and his puppy energy was exhausted running up and down stairs, digging in dirt and other mischievous activities like climbing on the outside table and laying in the mud when it rained. For these reasons he earned the nickname, "King of the Porch," which I would yell out upon arriving home for the next few years. He also had a pool in the backyard, when I swam laps young Stark would run back and forth, side to side and try to beat me to the edge. He was a great swimmer when he could be coaxed to get in the water. Usually by being carried or one morning by slipping and falling in by accident. He loved being around water but hated being in it. As he grew, Stark calmed down and his calm, stoic demeanor developed. He loved to go to dog parks and it took him some time to socialize but he figured it out. As his Dad had to figure out his life, Stark eventually left the comfort of a home and had to adjust to an apartment. It broke my heart that he had to be alone all day while I was at work, but i think he loved it. I left the back door open and he would sit outside for hours in the nice California weather, reclaiming his throne as King of the Porch. Due to the constricted nature and challenges having a large dog in a small apartment present, I was determined to give Stark the best life possible. We would have some great adventures. We made the neighborhood our playground. Dog parks were a favorite place. He would mix it up, chase and be chased and run his little heart out. Always chasing local squirrels and admiring in amazement the horses that went by on the horse path. A large field across the street that was fenced off turned into a great place to roam. Until one day when Stark sniffed out a coyote in the tall grass and chased him away. A school yard down the street, also fenced in, was a great place to let Stark run and play. Not even a skunk attack could deter Stark from his precious territory. He handled it well but couldn't figure out why he was in trouble and had to sleep outside that night. We encountered coyotes often on our walks, they were curious but kept their distance due to his size. Little did they know, he was a gentle giant. Every time a child approached him wanting to pet him he meekly obliged. Every time a little dog saw him as a threat, he could quickly change their mind with some light sniffing or even a lick to let them know he was kind. His ferocious bark would scare any visitor but once he knew they were welcome he would be a great host, often laying at their feet. We made regular trips to Huntington Dog beach, his all time favorite place. He really came to life when he'd see the water. Running into and away from crashing waves, he became a different dog. His reactions were priceless. He loved every minute of it and he would always celebrate with In and Out and a dog bath afterwards. In 2018 I met his Mom who lived out of State and Stark's life would change forever. We made the move to Arizona and having a woman's touch in his life was just what he needed. He embraced his life and flourished in the warm weather. He finally got the backyard he had always wanted. Then a little sister, and then another. They loved him and He loved them in his own way. He spent his days with early morning long walks and spreading out on countless dog beds throughout the house by day. Laying in the cool grass at night was a regular treat. Stark enjoyed many roadtrips where he got to hike and explore. Whether it was sand or snow, mountain or desert, lake or river, he left no stone unsniffed. He loved his walks. A rough estimate would show that he walked the distance of the continental United States and part way back over the course of his life. He loved visiting his grandma's backyard where he was greeted by a variety of farm animals and could bask in the shade of the pine trees. He loved any time spent with his nieces and nephew as they spoiled him with affection. He loved his sitters, especially his grandma who made him feel at home in her house. A door could never open without Stark popping up to investigate or hoping it was time to enjoy the outdoors. He was my backseat co-pilot for so many miles. He loved being in the truck. Stark was a fighter. He beat Parvo, he once escaped the beach and ran across the PCH somehow unscathed, he was viciously attacked by 2 pitbulls which he fought off and recovered from his leg being torn open. He fought through valley fever. He was so damn strong! He fought until the end, and I will always love him for the extra time he gave us. Stark, you will always be the reason I get teary eyed when a commercial with a dog comes on, you will forever be the reason I crack a smile when I see someone walking their dog, and I'll always remember there's no better feeling as a dog owner than when your dog is so focused on playing that he forgets about you, even for a few seconds, and when he realizes your not around, he searches for you in a mild panic until he realizes you've been watching the whole time and runs to greet you. We will miss so many things about you. Your beautiful shiny coat, your prancing trot, the way you jumped up in my truck with such fervor and stuck your head out the window to feel the breeze, your gentle kindness, your humorous personality, and most of all the love that you exuded. After all we've been through together, all the experiences shared, roads traveled, steps taken, moves we made, the good times and the tough times, the companionship, the loyalty and the love, it's true that a dog can be man's best friend. My best friend. My Stark.
Guestbook
Celebrate Stark's life with a short message, photo or video!

Add A Guestbook