How do you help your children grieve the death of a family pet while aching with grief as well?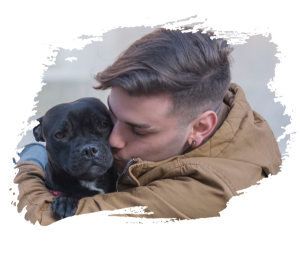 Focus on creating a safe, loving space for your children to express their grief and, to see you grieve as well. Now is not the time to be stoic. Now is the time to acknowledge to your children that sadness, loss, and deep sorrow are a part of life. The loss of a beloved family pet is crushing, and mommy and daddy are hurting too. Providing your children with an opportunity to feel empathy and compassion for you is a way for them to process their feelings of loss as well.
Crying is something everyone can do; Mom, Dad, Big Brother, Older Sister, Grandma, Grandpa, and all the little ones, so let the tears flow! Crying, used as a tool to express intense pain, loss, and disbelief like the kind felt after the death of a beloved family pet, is a natural way to grieve as a family.
Watching a child learn life is not fair is the hardest part of parenting. It is usually the first and hardest lesson children encounter. Children who are experiencing the loss of a beloved pet become flooded with many emotions they may or may not be ready to handle at the time of the loss. As a result, they may act out in ways that are out of character for them. Patience goes a long way in helping a child acquire self-soothing methods to assuage painful emotions, grief being the hardest of all. Remember, your children are watching you. How are you handling your grief?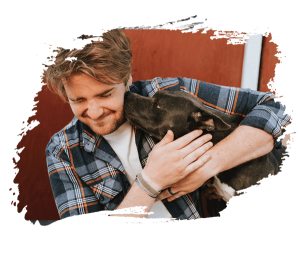 Remember to acknowledge to everyone that change is hard. Change in routine after losing a pet will be a painful reminder of what was and is no longer. Not waking up to loving licks or purrs or having a warm furry body snoring loudly next to you in the middle of the night, missing the sounds of delight that used to welcome you home, are now silent when you come through the door. That will cause pain in the heart of the family for a while. That's okay. Hard as it is, you'll get through it together.
When you are ready, you might consider creating a memorial to celebrate the life of your dear pet. There are many ways to honor the life of your pet. One way is to make a memory box filled with toys and trinkets that your pet loved most. It can include notes, drawings, and personal memories from each family member expressing the love and appreciation for the joy and unconditional love your pet brought to the family. Put it together during a special ceremony planned together.
There are pet memorial websites, such as petheaven.org, that provide a space for your family to put up a picture and write an obituary for your beloved pet, send it a heavenly treat, or light a candle in their memory. It is also a place to let others know how special they were and how much they meant to you and the family.
You can write funny quips about their silly behaviors and the traits you loved and miss the most. Another comforting thing about creating a memorial to your pet is that you can visit the site whenever you need to reminisce or see their picture. Pet birthdays and special anniversaries are important to remember and being able to visit a memorial site to your pet will bring comfort for years to come. While there, you may be able to help a newly grieving pet family cope with their loss.
Losing a pet transforms a family. Be kind to yourself and your family members during this time. There is no timeline for the grieving process, practice patience. Be creative in the ways you choose to honor the life of your pet by not focusing only on the loss. If someone in the family is having a more difficult time emotionally with the loss, you may consider a grief counselor on a short-term basis to assist with ways to begin the healing process.
In time everyone will smile when remembering the family pet and the significant role it filled in your family.
RO
Roseanne Olszewski
Roseanne Olszewski has an MA in Transformative Leadership Development from the California Institute of Integral Studies. Ms. Olszewski is a crisis counselor and consultant assisting her clients to develop creative ways to tackle life's hardest moments. She has over two decades of experience working with families in crisis. Roseanne is a loving dog mommy to her rescue dog, Apollo, part Chihuahua and Terrier.