Memorials » Bacci Basile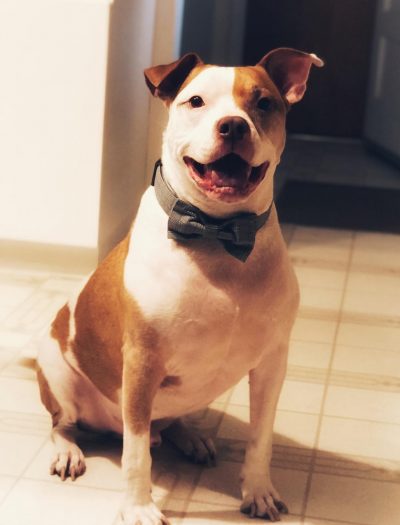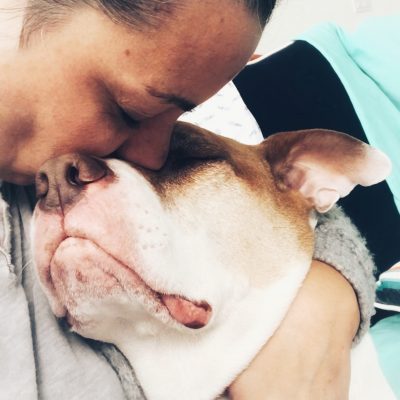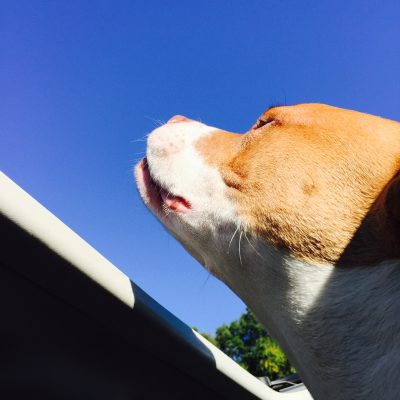 Bacci Viewed 519 times
October 31, 2011 – May 19, 2022

Print Friendly Version
Check your settings when you are happy with your print preview press the print icon below.
Show Obituaries Show Guestbook Show Photos QR Code

Print
Share your Memorial with Family & Friends
Memorial
October 31, 2011 (adopted) – May 19, 2022 Little is known about Bacci's adolescent years, however the day he came into his mom's life was an extraordinary day for both of them. Bacci's effervescent spirit energized all who knew him. Everyone he met was his best friend. He loved without prejudice, even when others were afraid to love him because of the way he looked. He was a beautiful ambassador to the pit bull breed. He had no clue that people didn't like his breed because he was such a spoiled baby who only knew love. His mom often referred to him as her perfect little angel, even when he stole a raw filet mignon right off of the kitchen counter… and also when he devoured a dozen chocolate cupcakes, she still called him perfect. Yes, the animal poison control doctors knew him by name. He was also the perfect snuggler, as long as you didn't mind waking up several times during the night to let him under the covers after a nudge from his cold nose, and then back on top of them when he wakes you up by panting his hot, balmy, doggie breath in your face, and then back under when you get the cold nose nudge, and so forth. Other than that, he was a delight to share a bed with, especially if you didn't mind sleeping in the fetal position or in any other way you can utilize the three square inches of bed that he generously left for you. Bacci was one of the goofiest, happiest souls you could ever hope to meet. He had an amazing smile and love for life. He loved jumping in the car and being his mom's copilot. He'd go anywhere, as long as he got a Puppaccino! He enjoyed spending time with his family, especially his Grandma and Grandpa. He loved hanging with his favorite guys- ARB, WW, and of course, his miniature twin brother, Messi, but most of all, he loved snuggling with his mom, although she would argue that she loved it more. There was nothing she loved more than her Monkey Man. What she will miss the most, however, was kissing him on his perfect speckled nose, and how he would lift his head and enjoy every bit of it. "And in the end, the love you take is equal to the love you make."
Guestbook
Celebrate Bacci's life with a short message, photo or video!

Add A Guestbook