Memorials » Holly Bear V11 Taylor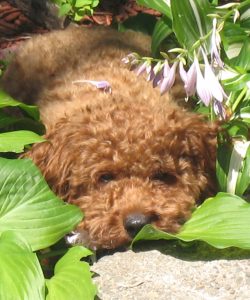 October 2, 2006 – May 25, 2021

Print Friendly Version
Check your settings when you are happy with your print preview press the print icon below.
Show Obituaries Show Guestbook Show Photos QR Code

Print
Share your Memorial with Family & Friends
Memorial
Holly My Love
Where do we start with almost 15yrs. of love and companionship….it's been less than 8 hrs you have been gone….we came home without you and I dreaded going into the house to see all your things….the most I miss is you laying on your new bed under the computer desk…I hope you understand what we had to do was the love we had for you…If we could have traded places with you we would have done it in a heartbeat…you were my baby, my shadow, the love of my life…It's 3:03 in the morning and I can't sleep I can't find a bed we didn't sleep in together…I tried and I can't find a comfortable place my head is pounding into my eyes and mouth..I've cried so profusely at times, I can stop…we never expected what happened today would be our final day together…. how are we ever going to continue our lives without you…… we have so many memories of you…
Holly it's been two weeks today and my heart is still broken I cry all the time….I miss you so much there not a place in this house we didn't spend together…when I come home you're not at the door, when I go into the computer room under my desk, is empty I turn around and you're not on the bed….I go to the bathroom you're not there…when I put my makeup on you're not at the door talking to me….I go outside and I don't see you in the lawn…I go downstairs in the shop you're not there telling me to let's go to bed…when its time to eat you not there….when I'm sitting at the table you're not there looking for something better than what you had for dinner….when you were done eating you lay in the bed next to the table and you're not there…..when daddy use to walk you and Samy you come in making sure you saw me….I don't know how we are going to go on without you….Holly you know I needed you more than you needed me…..I love you so much you weren't a dog you were my Daughter…..most of all your not sleeping next to me so I can love you, kiss you, pet you and snuggle up and take care of you….every time I turn around you not there anymore….Daddy misses the walks and sharing his lunches especially the liverwurst…..
I know you really never liked the condo in Wildwood but you did love the walks…one last thing Holy I thought I would never say I missed your obsessive ball playing.. what I wouldn't give to throw you one more ball if I could only have you back….we will always love you and will never forget the almost 15 yrs of your loyalty until we meet again at the rainbow bridge… tell Bear I miss him too now you both can play and never get old again for the Lord is mercy and kind to all his creatures you may not have a soul or spirit as a human but I know my loving God will make sure I see you again….
Love Mommy and Daddy 
Guestbook
Celebrate Holly Bear V11's life with a short message, photo or video!
Holly Bear V11 does not have any posts. Be the first to add one