Memorials » Kodi Cuevas McGilberry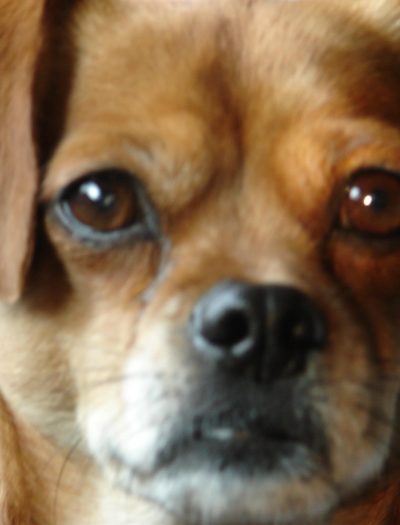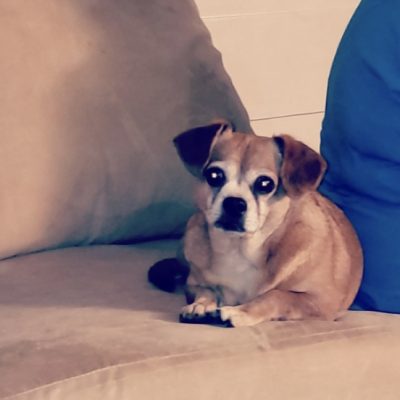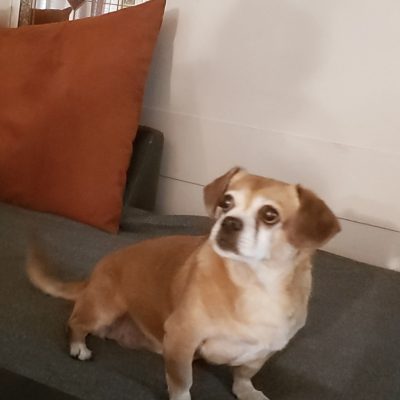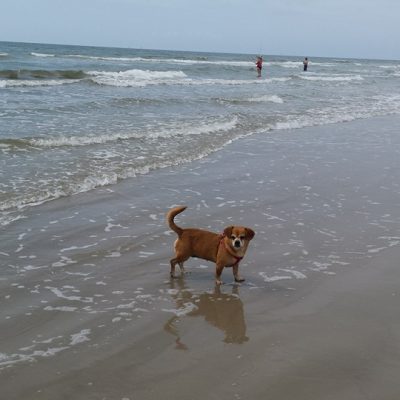 Kodi Viewed 462 times
July 24, 2007 – June 16, 2022

Print Friendly Version
Check your settings when you are happy with your print preview press the print icon below.
Show Obituaries Show Guestbook Show Photos QR Code

Print
Share your Memorial with Family & Friends
Memorial
The day you crossed the Rainbow Bridge my heart broke. I'll remember you every day forever. About 15 years ago, my family welcomed what would turn out to be the most amazing furbaby into our homes. Kodiak "KODI" Cuevas McGilberry was born in or near Carroll County Arkansas. Kodi was my grandson Shane's first dog. Chana and Mark adopted her in the Berryville Walmart parking lot, lol. She was described to me as a "designer dog", Pekingese and Dachshund. She definitely had the personality of BOTH! She loved PEOPLE. looking at her reminded me of Bubba, LOL! Always had that lower chin out. She LOVED to ride. She survived a rollover crash while traveling to California in a Durango. As a puppy, she ate a chunk of metal that should have killed her but Chana found a vet that was able to remove it (mucho $$$). I still have the chunk, lol! Through a series of life events, Kodi came to live with Nana in 2011. I was trucking at the time and with her love of riding, we had a blast. Between the Cuevas' and Nana, Kodi saw every state in the southwest. Arkansas, Texas, Oklahoma, Missouri, Nebraska, Colorado, Wyoming, Utah, Nevada, California, Arizona, New Mexico, Louisiana, Mississippi and Alabama. I loved how when Chana would pull up in the driveway, Kodi knew and was all happy to see her "first family". I don't know anyone who didn't like her. Most folks that met her instantly fell in love with her. She was NOT a girlie dog. She did NOT like to play dress up. She preferred to walk on concrete, didn't like grass, no matter how hot it was. I remember being in Trinity TX and she would lay down on the sidewalk that was blazing hot but she LOVED it. She had that belly flat out. She had a crooked toe on her left paw, lol! She would herd cattle like a real cow dog, tree squirrels and raccoons , chase cats, play in the ocean waves and would dig a trench like nobody's business. I was amazed at her ability to know where we were whether we were in the truck or in the car. She KNEW when we took exit 13 to go home, when we passed the Loves going to Chana's. She "talked a lot when riding" If she heard a familiar voice on the phone, she had to TALK to them too. She could hear a jake brake from a mile away. Thankful for so many memories … I miss my friend.
Guestbook
Celebrate Kodi's life with a short message, photo or video!

Add A Guestbook