Memorials » Mia Jeandron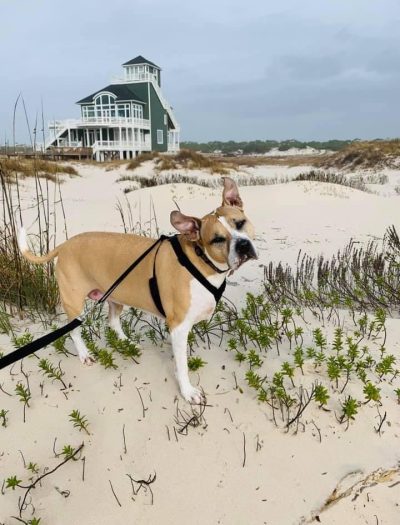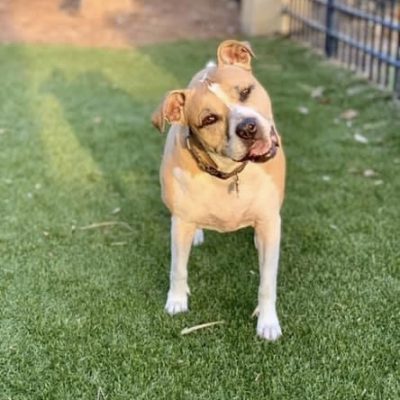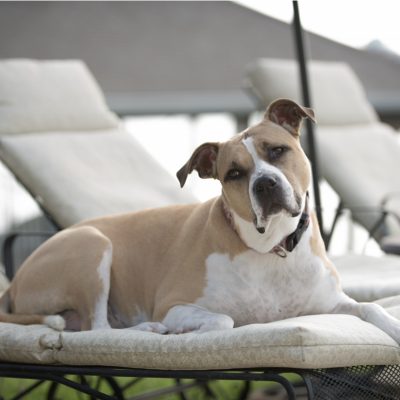 Mia Viewed 567 times
August 11, 2023

Print Friendly Version
Check your settings when you are happy with your print preview press the print icon below.
Show Obituaries Show Guestbook Show Photos QR Code

Print
Share your Memorial with Family & Friends
Memorial
Mia 'The Menace' Jeandron passed away, peacefully at home with her mom & dad by her side on August 11, 2023. She bossed her family around and everyone else she met, for 13 long years. Mia was adopted as a tiny puppy and has never known a hard day in her life…unlike her brother & sister, who were strays, living on the streets of New Orleans and searching for food, Mia had every meal served to her, promptly at 8am & 5pm, with plenty of treats in between. She was tucked in bed every night with her favorite blanket, which was warmed in the dryer nightly, during the winter months. She was everything her parents never wanted in a dog…bossy, demanding, judgmental, never obeyed unless bribed with treats. She talked backed constantly and always gave you the side eye. She never took NO for an answer and if she could have shot you the bird finger, she would have…daily. She was very fast! She once chased a race horse in his pasture and everyone thought for sure that was going to be the end of her! Despite everyone screaming for her to come back, she chased that horse all the way to the barn with everything she had, then turned around, with tongue hanging out & walked back, laughing, as if to say, 'I'm the Boss'! Her nicknames were many and included…. The Brown One, Mama Mia, Mama, The Baby, Bitch, Lil Boogey, Lil Sausage, Hot Dog, Brownie, The Walrus, Little Bull, Baby Boss. She loved her brother, Mojo and her sister, Bella, deeply. They were a pack and defended each other fiercely! Once, the pool guy forgot to call before coming in the yard and surprised the 3 of them sunbathing outside….Let's just say, he wasn't able to sit on his right butt cheek for a couple of weeks! She would sniff your hand every time she came inside, as if there should always be a treat waiting for her. Did we mention she loved to eat? She could suck down a bowl of food faster than a Hoover! She loved chewing on Nylabones and ripping out the insides of stuffed animals in 1.2 seconds. She will be missed by all who knew her, except for the bunnies & egrets she loved to chase and anyone who dared to walk or ride a bike within 200 yds of the house or the guys trying to fish peacefully, early in the morning, that she would bark at until they were out of her sight. Mia loved the beach, food, sunbathing, breakfast, begging for food, car rides, snacks, rolling in grass, treats, begging for more treats, belly rubs and dinner. She was very smart and tried to understand every word you said with the cutest head tilt you've ever seen! And on a windy day, her floppy ears looked just like that dancing, inflatable tube man! True to her Bully breed, she was strong, fierce and a fighter that never gave up but after 18 months of being diagnosed with cancer, she finally lost her battle. We take comfort knowing she is together again with her pack, bossing them around and free from any cancer or pain. She was truly the Worst Dog in America, absolutely awful, but she was the Best Worst Dog that ever lived! Her parents are broken hearted but immensely grateful for the love, laughter and lifetime of happy memories Mia has given them. At the wishes of Mia's family, give your dog an extra hug, belly rub, and treat and please adopt your next pet from your local shelter or rescue organization.
Guestbook
Celebrate Mia's life with a short message, photo or video!

Add A Guestbook